FISH and TALES
Home of "The Hoover Fishing Report"
This site owned and operated by Jim Horan and is copyrighted. Copyright © 2021 All Rights reserved.
ODNR-Div. OF WILDLIFE BASS SURVEY AT HOOVER
From Nick Radabaugh - Div. Of Wildlife:
The Ohio Division of Wildlife has conducted standardized electrofishing surveys of the black bass (largemouth and smallmouth) populations on Hoover reservoir every year since 2004. Each spring (mid-May), eighteen out of a possible 104 sites are surveyed. Bass are collected during fifteen minute electrofishing runs along the selected area of shoreline. Because these sites are randomly chosen each year, some sites have been sampled multiple times, while others have only been sampled once, or not at all. These maps represent the ten sites that have produced the highest average catch rates (bass per hour electrofishing, b/hr) over the past nine years. The next set of maps represents the sites where the five heaviest largemouth bass and the heaviest smallmouth bass have been sampled. These locations are overlaid onto an aerial view of the reservoir with five foot depth contours highlighted in different colors to provide additional habitat information.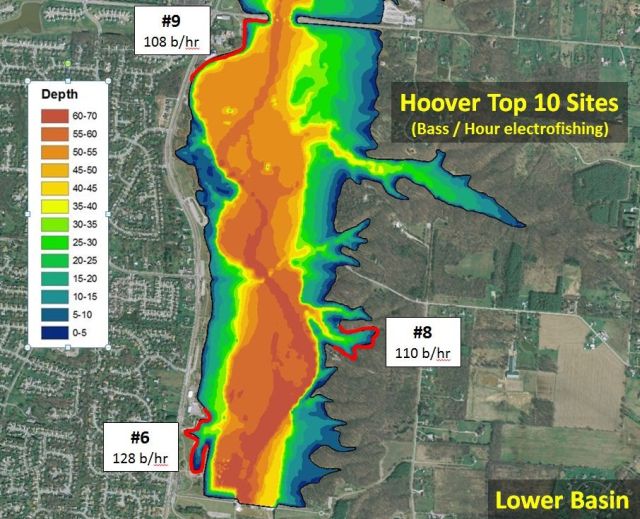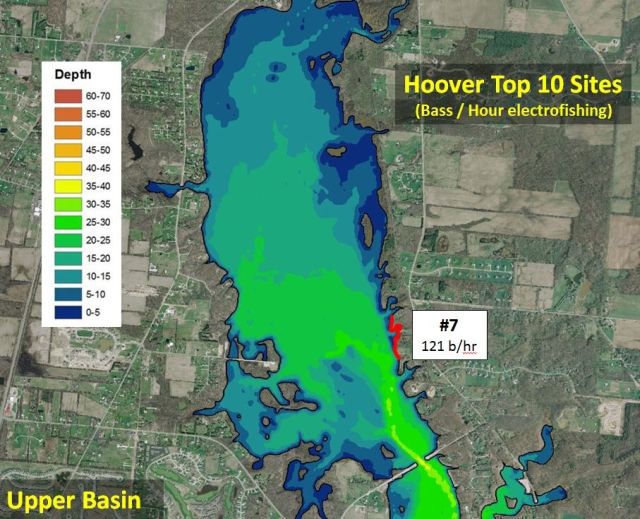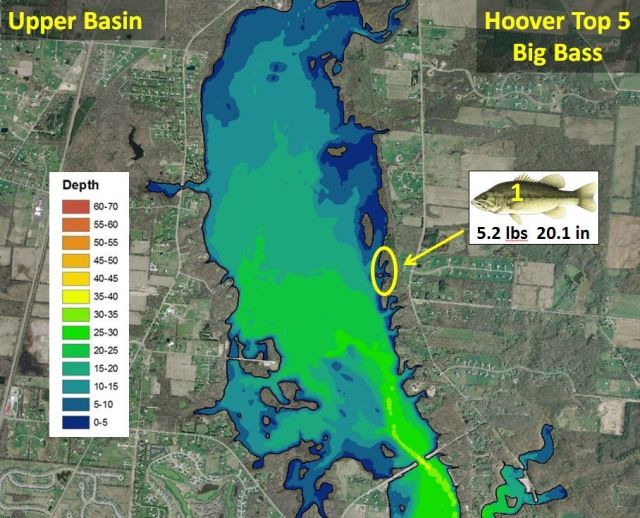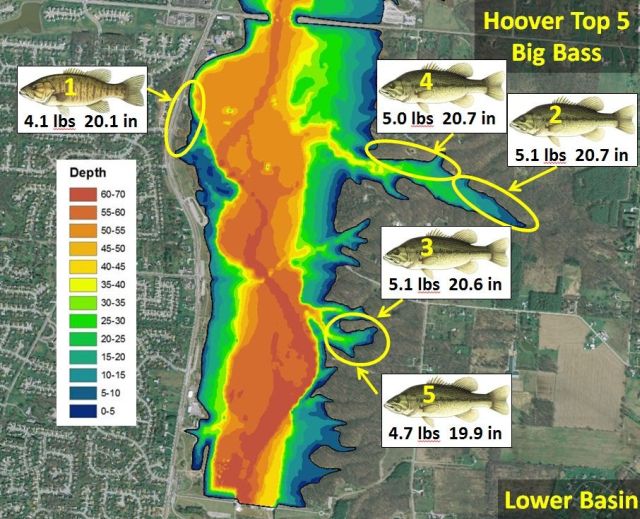 "For more information on Division of Wildlife sport fish surveys please visit www.wildohio.com"