FISH and TALES
Home of "The Hoover Fishing Report"
This site owned and operated by Jim Horan and is copyrighted. Copyright © 2021 All Rights reserved.
To give you an idea of what the seminar entails we offer photos from HFS XV. Following are some photos taken by Karl Guegold and Mike Nash illustrating what the seminar was all about.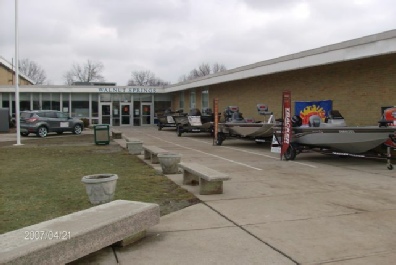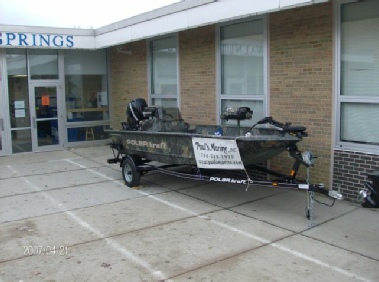 Some of the outside exhibits
Several boats were on display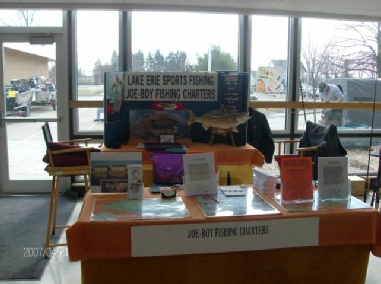 One of the 20+ inside exhibitors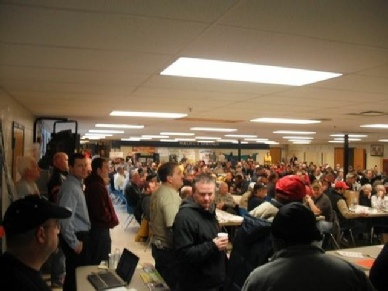 All gather in cafeteria to begin seminar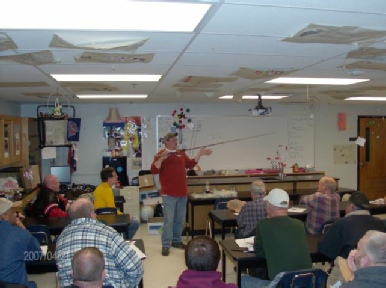 John Biteman & Walt Alexander talk Crappie in the gym
John Adair speaking on Bass Crankbaits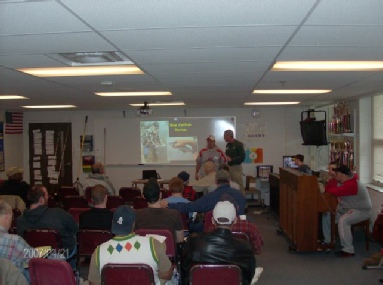 Lew Fogel & Div. Of Wildlife's Marty Lunquest on Cats
Committee and club members prepare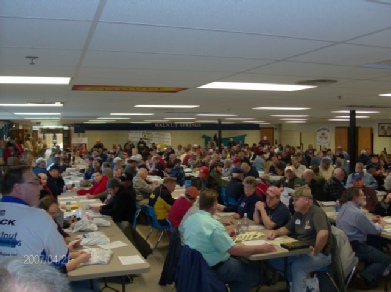 Getting ready for the raffle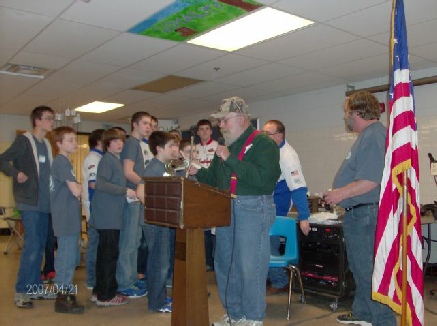 And the winning number is . . .
To get directions to school - MAP
Hoover Fishing Seminar XXIII
From Joe Hatfield, Chair of the HFS committee:
"I have some news to share in regards to the Hoover Fishing Seminar. We will be unable to hold the event in person this year. Due to safety concerns Walnut Springs will not grant us access to the school for our event. I completely understand and support the school's decision.
We will still attempt to hold the seminar virtually in some form. This is going to be a unique challenge, but I think we can pull it off.
We have always had local, regional, and national fisherman conduct seminars in a classroom presentation setting. I am planning on asking some folks if they would be interested in doing a video presentation for YouTube or Patreon.
We are still pulling together items to do a virtual raffle. The committee members have been working hard in this aspect and I think we may have probably the biggest raffle item ever this year. More details on this to follow.
We are still going to meet and plan as normal as a committee. We're going to work hard to put on something for the folks this year and help raise money for the Walnut Springs middle School fishing club and the Hartley's Hawgs.
For those of you don't know this is an annual fundraiser in it's 23th year that is put on annually to raise money for these two youth fishing clubs here in Westerville.
The HFS committee is united in approaching the situation as an opportunity. This is going to be something new and something unique. There are many folks that hesitate to stand in front of a room a present. The option to do a video presentation may allow us to expand and provide some unique insight never heard before from some very accomplished anglers. I will continue to provide updates as the planning progresses. Thank you for your continued support."