FISH and TALES
Home of "The Hoover Fishing Report"
This site owned and operated by Jim Horan and is copyrighted. Copyright © 2018 All Rights reserved.
To give you an idea of what the seminar entails we offer photos from HFS XV. Following are some photos taken by Karl Guegold and Mike Nash illustrating what the seminar was all about.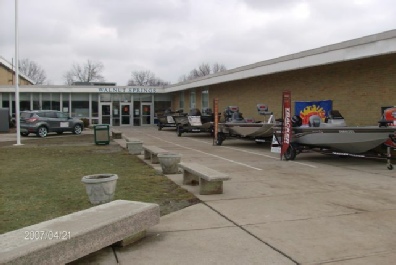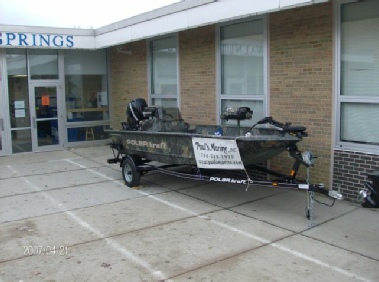 Some of the outside exhibits
Several boats were on display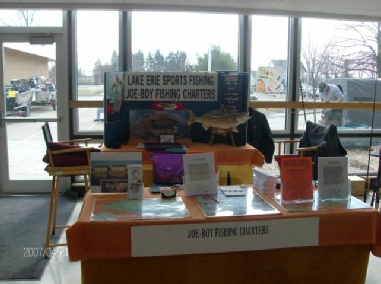 One of the 20+ inside exhibitors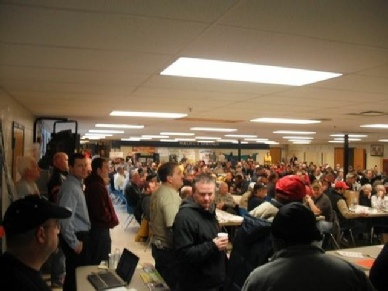 All gather in cafeteria to begin seminar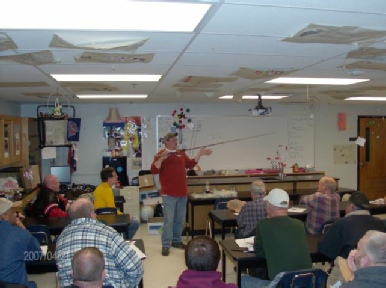 John Biteman & Walt Alexander talk Crappie in the gym
John Adair speaking on Bass Crankbaits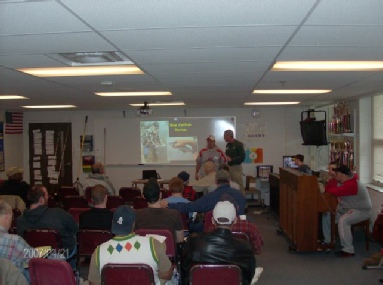 Lew Fogel & Div. Of Wildlife's Marty Lunquest on Cats
Committee and club members prepare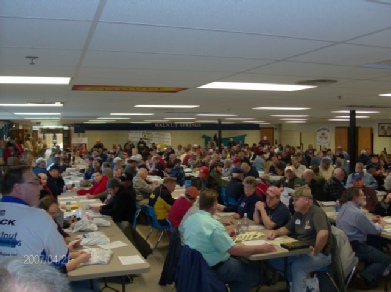 Getting ready for the raffle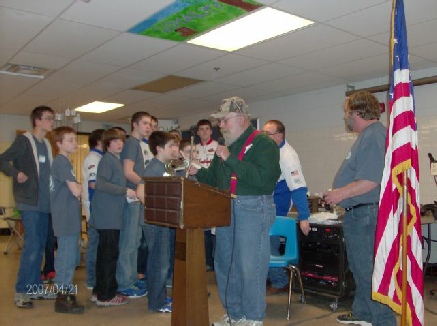 And the winning number is . . .
To get directions to school - MAP
RESERVATIONS CLOSED!
Hoover Fishing Seminar XX
Saturday, February 17, 2018
Where: Walnut Springs Middle School, Westerville, OH
When: Sign in 7:00 a.m. Seminar 8:00 a.m. to 2:30 p.m.
Cost: $10.00 per person minimum donation paid with reservation. (Limited to 325 total).
100% proceeds go to benefit Walnut Springs Middle School Wolves Fishing Club & Hartley's Hawg's Youth Fishing Club.
* * * * * * * * * * * *
Features: Raffle, Food, and Commercial Exhibits.
* * * * * * * * * * * *

"Hoover Reservoir Saugeyes: Looking Statewide and Learning Locally"- Joe Conroy, Ph.D & Jeremy Pritt, Ph.D – ODNR, Div. of Wildlife
"Saugeye Strategies For Hoover" – Scott Furst


"Bass Fishing By the Seasons" - Bob McCarthy


"I Have the Blues" - Joe Hatfield


"Yakin' about Hoover" – Brian Annis
"Get the Drop on Crappies" – Jason Bacher


"Intro to Fishing, Nature & Youth" – Tony Vannelle


"White Bass – The Other White Meat" – Tim Blasczyk
"Jiggin' for Bass" – John Adair
* * * * * * * * * * * * *
To reserve seats for the seminar call Jim (614-882-9464) before 8:00 p.m. and state session preferences. Preferences will be accommodated on first come, first serve basis. Checks to be made out to "Walnut Springs Middle School" and received in advance of the seminar. Dead line for registration is February 7th, 2018 unless sold out prior.