FISH and TALES
Home of "The Hoover Fishing Report"
This site owned and operated by Jim Horan and is copyrighted. Copyright © 2019 All Rights reserved.
To give you an idea of what the seminar entails we offer photos from HFS XV. Following are some photos taken by Karl Guegold and Mike Nash illustrating what the seminar was all about.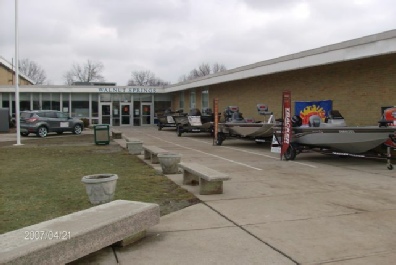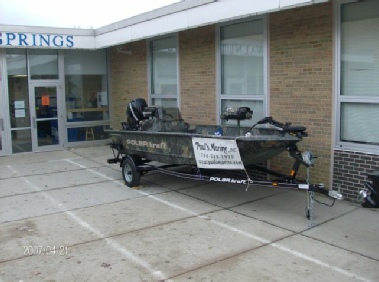 Some of the outside exhibits
Several boats were on display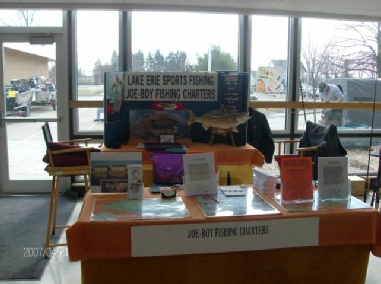 One of the 20+ inside exhibitors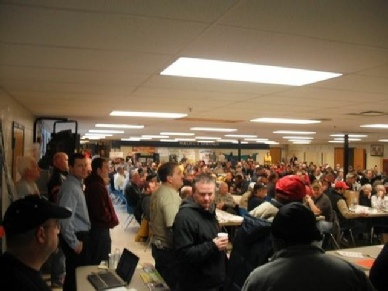 All gather in cafeteria to begin seminar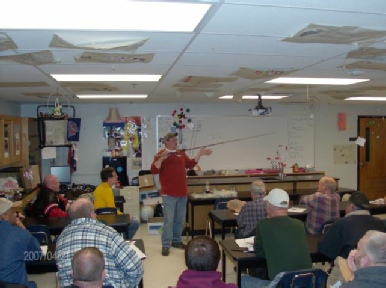 John Biteman & Walt Alexander talk Crappie in the gym
John Adair speaking on Bass Crankbaits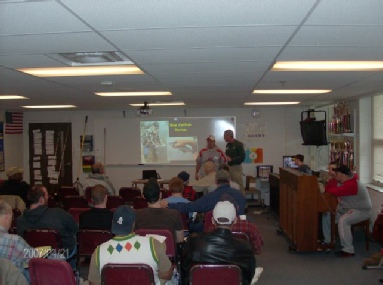 Lew Fogel & Div. Of Wildlife's Marty Lunquest on Cats
Committee and club members prepare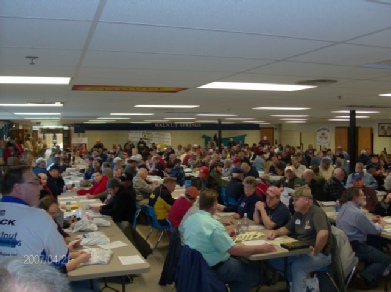 Getting ready for the raffle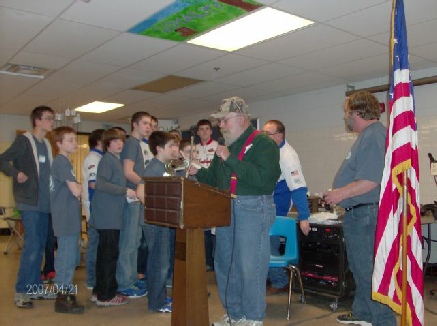 And the winning number is . . .
To get directions to school - MAP
1. We had to move to an online registration since nobody is available to take over the phone registrations. The attendees will fill out a form and select the classes they want along with their lunch selection.


2. We are asking for the lunch to be paid upfront so the minimum donation was changed to $16. The justification is to help reduce the amount of food that is left over after the seminar and wasted money purchasing the food, soda, etc.


3. Additional payment methods have been added. Attendees can now pay via PayPal through the online registration.


4. Check payments will now go to Hartley's Hawgs and sent to Karl's address. The reason for this is due to the fact that Hartley's can transfer the money over to Walnut Springs.


5. We will have a booth at the Columbus Fishing Expo. Folks can register for the event at the booth.
Hoover Fishing Seminar XXI
Saturday, March 2, 2019
Where: Walnut Springs Middle School, Westerville, OH
When: Sign in 7:00 a.m. Seminar 8:00 a.m. to 2:30 p.m.
Cost: $16.00 per person minimum donation paid which includes lunch with reservation. Lunch consisting of: Choice of Sub, Drink, Chips, Cookie, and 5 Raffle Tickets) Registration Limited to 325 participants.
100% proceeds go to benefit Walnut Springs Middle School Wolves Fishing Club & Hartley's Hawg's Youth Fishing Club.
* * * * * * * * * * * *
Features: Raffle, Food, and Commercial Exhibits.
* * * * * * * * * * * *

Finesse Bass and General Q&A- Jami Norman
Hoover Blue Cats- Scott Pangborn


Spider Rigging for Crappie- Kevin Fiant


ODNR- 2019 Fishing Forecast- Tim Parker


Jigging for Saugeye- Steve Brinkley
Catfish Strategies- Ryan Young


Kayak Fishing Strategies- DJ Nuata


Saugeye Tactics- Troy Becker
Bass Patterns- Jon Zollman* * * * * * * * * * * * *
To register Click Here. Class selections will be filled on a first come, first serve basis. Checks to be made out to "Hartley's Hawgs" and mailed to Karl Guegold, 337 Tallowwood Drive, Westerville, Ohio 43081. Payment can also be made via Paypal and invoice will be mailed once registration form is completed. Dead line for registration is February 23, 2019 unless sold out prior.