FISH and TALES
Home of "The Hoover Fishing Report"
This site owned and operated by Jim Horan and is copyrighted. Copyright © 2023 All Rights reserved.
FISHING HAS NO BOUNDARIES
"Most of us think that going fishing is as easy as a walk down to a lake. . . . . . For over 56 million Americans with disabilities, it's just not that easy." (From national FHNB web site)
The Columbus chapter of Fishing Has No Boundaries has given members of the Buckeye Boat Club on Hoover Reservoir, the privilege and genuine pleasure the past 2 years to join with them for a day of fishing on pontoon boats. This year there were 25 boats involved with the event. The day was spent relaxing and enjoying each other in 2 hour segments, one in the morning and one in the afternoon. This allowed the maximum number of folks to be on a boat and catch some fish which they did, some for the very first time.
The trips on the water were divided to allow time for social activities such as a Casting Contest and a well deserved lunch.
Many thanks to the extraordinary President of FHNB in Columbus, the vivacious and extremely talented Tanya Fernandez-Mote and her husband Jamie. They organized the event down to the smallest detail to ensure that all the participants had a memorable experience.
Following are a few photos that we think convey the spirit and fun of the day.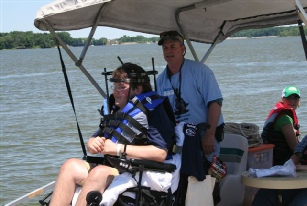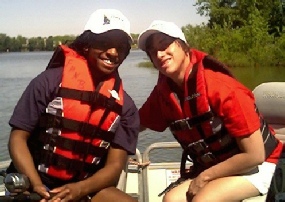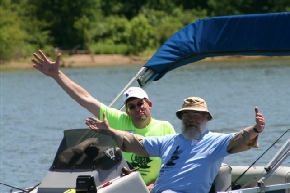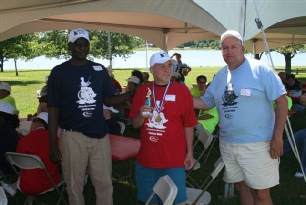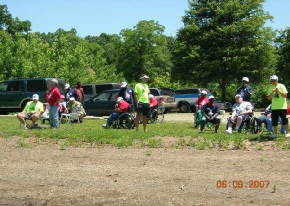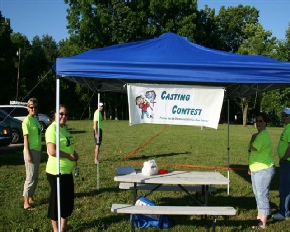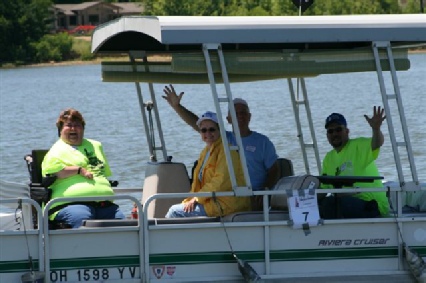 For more information, you can go to the national FHNB page at:
For information on the Columbus chapter of FHNB, go to:

http://www.fhnbcentralohio.org/
They are always looking for volunteers and you'll only have a wonderful experience working with these enthusiastic, creative, courageous, and skilled anglers.